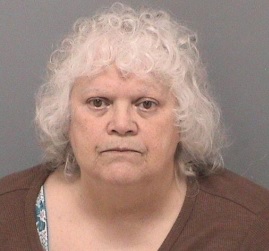 JEFFERSON COUNTY — Jefferson County Sheriff's deputies arrested a 69-year-old Mt. Vernon woman Friday on a warrant charging her with child pornography.
According to jail records, bond was set at $75,000 for Pamela Hiatt on a Class 1 felony charge of child pornography.
The warrant was a result of a Sheriff's Office Detective Division investigation, which was initiated on April 26th after receiving a cyber tip through their membership in the Internet Crimes Against Children Task Force. Search warrants were obtained for digital records, which led to a search warrant served at a home in the 900 block of Warren Avenue on May 10th. Evidence was recovered with each search warrant execution.
Hiatt was taken to the Jefferson County Jail where she reportedly posted bail and was released. No other information on Hiatt's arrest have been released at this time.