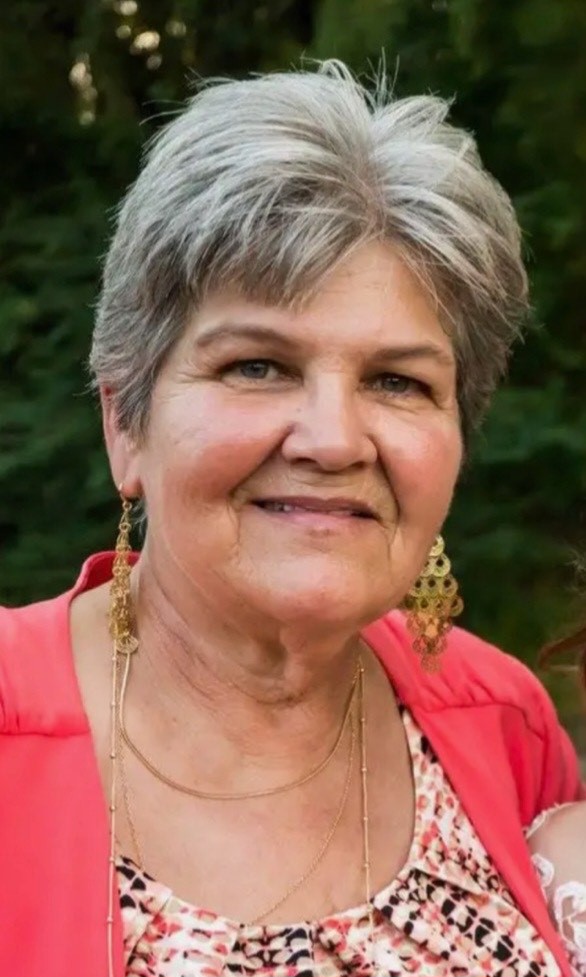 Leola M. Williams, 68, of Dahlgren, Illinois, passed away at 9:20 pm March 12, 2023 at SSM Health Good Samaritan Hospital in Mount Vernon. She was born April 16, 1954 in Lansing, Michigan to the late Richard and Joy (Westen) Link. Leola married Larry Williams and he preceded her in death.
Leola is survived by children, Russell Williams and wife, Tanya of Richmond Hill, Georgia, Larry Williams, Jr. of Dunn, North Carolina, Heath Williams and wife, Erica of Jacksonville, North Carolina, Tabatha Boone and significant other, Dave Smith of Dahlgren, Illinois, Tina Oathout and husband, Cordell of Belle Rive, Illinois; sixteen grandchildren; several great-grandchildren; sister, Terri Robinette and husband, Steve of Hartland, Michigan; brothers, Rick Link and wife, Mary of Gun Lake, Michigan, John Link and wife, Michelle of White Lake, Michigan, Randy Link and wife, Jen of Livonia, Michigan, Joe Link and wife, Gail of Virginia; several nieces and nephews; and fur babies, Mimi and Lulu.
In addition to her parents and husband, Leola was preceded in death by her brother, Greg Link.
Leola worked for trade industries in McLeansboro, Illinois, which operated several CILA Homes. She truly enjoyed taking care of her resident in the CILA Home. Leola loved spending time with family and friends especially, her grandchildren and great-grandchildren.
A Visitation will be held Wednesday, March 15, 2023 from 5:00 pm to 8:00 pm at Newell Funeral Home in Mount Vernon, Illinois. A Funeral Service will be held Thursday, March 16, 2023 at 11:00 am at Newell Funeral Home in Mount Vernon, Illinois with Reverend Randy Hayes officiating. Interment will follow at Kirk Cemetery in Ina, Illinois.
Call Newell Funeral Home at 618-246-0100 or visit newellfuneralhome.com for further information.