Shawn Parr's Backstage Country, weeknights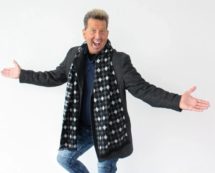 Southern California native Shawn Parr was born to entertain! Throughout the last thirty years he has dominated the airwaves and charmed the country music industry with his outgoing personality and wild antics – having so much fun that Team ATC gave his adventures their own hashtag – #SHAWNANIGANS! His playful interview style coupled with his work ethic and talent, has earned him endless coveted opportunities. Shawn's voice has been the backdrop of the Academy of Country Music Awards, the Golden Globes, the American Music Awards, the Miss America pageant, and The Chase for GSN. Hosting special events, particularly for charities nationwide, is a passion of Shawn's as well.
Join Shawn during Backstage Country weeknights following The Main Event (St. Louis Cardinals, High School Sports, or the Big Ride Home with RJ).