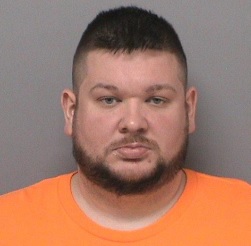 JEFFERSON COUNTY – A 28-year-old former pastor and athletic director pleaded guilty Monday in Jefferson County Court to one of two felony charges of child grooming.
Garrett Biggerstaff, who was a pastor at the time for Pleasant Grove Missionary Baptist Church in Fairfield, was arrested in January in two separate cases accusing him of child grooming. The church terminated Biggerstaff shortly after his arrest. He was also serving as Athletic Director at Spring Garden Consolidated Community School District at the time but resigned after the information became public.
Investigations into the two cases began in September 2022 when Benton Police received information from a juvenile claiming to be the target of sexual exploitation.
Officers handling the complaint in Benton contacted the Jefferson County Sheriff's Office and started a coordinated investigation that ultimately resulted in a search of Biggerstaff's homes.
Investigators say a collection of evidence revealed a second juvenile victim and the completed investigation was turned over to the Jefferson County State's Attorney's Office.
Warrants were then issued on January 4, 2023, for Biggerstaff's arrest and he was taken into custody the following day.
Judge Jerry Crisel denied a defense motion last week to again vacate a jury trial scheduled for next week on both cases, with a final pretrial hearing scheduled for September 11.
During a final pretrial Monday, Biggerstaff entered into a plea agreement with the state and filed an open plea of guilty in one case in exchange for the other case being dismissed. An open plea of guilty doesn't come with a sentencing agreement.
He's scheduled to be sentenced on October 19.