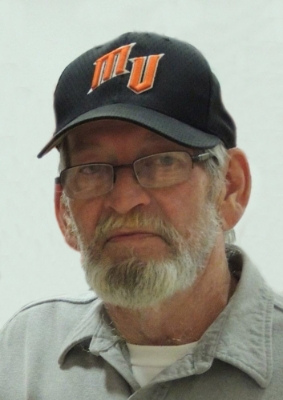 Ronald Loyd Marlow, 76, of Mount Vernon, Illinois, passed away at  March 11, 2023 at SSM Health Good Samaritan Hospital in Mount Vernon.
He was born March 9, 1947 in Mount Vernon to the late Loyd Myrle and Ruth Louise (Mitchell) Marlow. Ronald married Marilyn (Birkner) Marlow on September 25, 1976 in Mount Vernon. She preceded him in death on March 20, 2011.
Ronald is survived by his sons, Scott Maxey and wife, Monica of Mount Vernon and Chad Marlow of Carbondale, Illinois; daughter, Sara Marlow of Mount Vernon; grandchildren, Damon Wright, Emma Maxey, Drew Wall, Devin Hardwick, and Dain Hardwick; great-grandson, Carter Hardwick; brother, Gary Marlow and wife, Mary of Mount Vernon; nephew, Chris Marlow; niece, Jamie Long.
Ronald was the owner and operator of Marlow's Body Shop. He was a member of the American Legion. Ronald was an avid Mount Vernon Rams fan and worked the score board for 36 years. He was a loving father, grandfather, and great-grandfather. Ronald will be deeply missed.
A Visitation will be held Wednesday, March 15, 2023 from 5:00 pm to 7:00 pm at Hughey Funeral Home in Mount Vernon. A Graveside Service will be held Thursday, March 16, 2023 at 1:00 pm at Bethel Memorial Cemetery in Mount Vernon with Mr. Doug Creel officiating. Full Military Honors will be conducted at the cemetery by the American Legion Post #141. Interment will follow. Memorials may be made in Ronald's honor to Mount Vernon High School Rams Basketball. Call Hughey Funeral Home at 618-242-3348 or visit hugheyfh.com for further information.