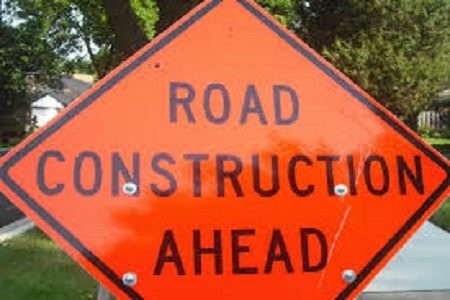 CENTRALIA – The Illinois Department of Transportation announced that one lane will be closed on southbound and northbound Interstate 57 from just north of Illinois 161 to the Jefferson County line, beginning, weather permitting, on March 15.
The ramps from southbound I-57 to and from Illinois 161 will remain open. The ramps from northbound I-57 to and from Illinois 161 will be closed for the 2023 construction season.
The lane and ramp closures are necessary to complete pavement reconstruction.
The initial stage of the project will last for the duration of the 2023 construction season. The times and locations of the future restrictions will be announced as the project continues. The overall project is expected to be completed by spring 2025.
Drivers are urged to reduce speed, be alert for changing conditions, obey all construction signage, consider alternate routes and refrain from using mobile devices while approaching and traveling through the work zone.
Over the next six years, IDOT is planning to improve more than 2,500 miles of roads and nearly 10 million square feet of bridges as part of Rebuild Illinois, which is investing $33.2 billion into all modes of transportation. Accomplishments through Year Three of Rebuild Illinois included approximately $8.6 billion of improvements statewide on 4,422 miles of highway, 412 bridges, and 621 safety improvements.