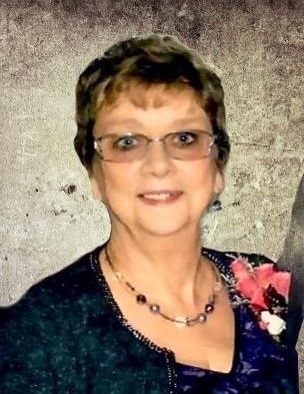 IUKA — Sandra "Sandie" Oswald, 82, of Iuka, Illinois passed away January 20, 2023, at the Odin Care Center, Odin, Illinois.
Born January 29, 1940, in Clay City, Illinois, she was the daughter of Stephen D. and Maggie E. (Shelton) Jennings who preceded her in death.
Funeral services will be held at 11 a.m. Monday at the Trinity Lutheran Church in Iuka with Pastor Michael Feldmann officiating. Burial will follow in the Trinity Lutheran Church Cemetery, Iuka.
Visiting hours will be from 5 – 7 p.m. Sunday evening at Sutherland – Rankin Funeral Home in Salem, and at the church from 10 a.m. until the service hour Monday.
Memorials may be made to the Trinity Lutheran Church or cemetery and will be received by Sutherland – Rankin Funeral Home, P.O. Box 97, 310 N. Broadway, Salem, IL 62881 618-548-1234, entrusted with the family's care. Online condolence may be left at sutherlandfuneralhome.com.
"Sandie" was retired from the Marion County Clerks' office in Salem. She was a former beautician and taught cosmetology while living in Chicago. She was very active in Marion County Democratic Women and was a former co-chair. She was also member former member and secretary of the Central Committee. She was a faithful member of the Trinity Lutheran Church in Iuka.
She married Verlyn W. "Ozzie" Oswald on January 28, 1961, in Blue Island, IL and he survives in Iuka, along with sons Chuck Oswald and wife Maria of Louisville, IL, Steven Oswald and wife Connie of Iuka, IL and daughter Amy Jo Pahlmann and husband Scott of Chapin, IL along with 11 grandchildren and 14 great-grandchildren. Also left to mourn her passing are her sisters Maxine Read of Centralia, IL, Rosie Henson of Mt. Vernon, IL and Lou Clark of Panama City, FL. along with many nieces and nephews.